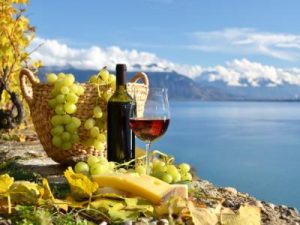 Traveling isn't  just about visiting new places, but immersing yourself into their culture, food and flavors.
One of our English-speaking drivers will meet you at the lobby of your hotel as you prepare to begin your trip through the Sorrentine hills and coast with breath-taking panoramas.
The first stop will be in an old olive-press named "Gargiulo" in Sant'Agnello, Sorrento, where you will walk along the cultivated crops and the old Mill, to learn the secrets of the oil manufacturing process.
You will taste different types of oil, like the oil spicing with Sorrentine oranges and savouring with dark chocolate.
You will get ready to discover Sant'Agata dei due Golfi, a small borough of Massa Lubrense which overlooks both the bay of Naples and Salerno and faces the Isle of Capri. It is rich in Lemon gardens from which it produces the lemon liqueur "Limoncello", a real treat for your taste buds!
As lunchtime approaches you will stop in the square of the old Schiazzano hamlet, "Da Francesco", a typical restaurant located in a '700 old palace.
Its double entrances recall the restaurant's story through an old "Salumeria". Here, you will learn the secrets of making homemade pizza with fresh ingredients and a lot of heart.
You will also have the chance to eat some homemade cakes and deserts made by the pizza-maker's wife (as well as some local wine, if you prefer).
As soon as you wish, you will go into Sorrento and stop at "A Puteca e Masaniello". This charming "Salumeria" (deli/restaurant) where you will experience all of sorrentine aromas and flavors and great delights like "parmigiana di melanzane" (eggplants), prosciutto and a wide variety of cheeses.
You will see how to make a good Mozzarella and then enjoy a taste of it stuffed with vegetables like eggplants, squashes.
This dish will be combined with homemade wine and "Limoncello" made by Masaniello's wife…