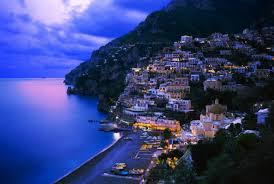 If you are tight on time this tour is the one for you!
In one day you will have the chance to combine the natural beauty with ancient history as you visit Positano, Sorrento and Pompeii.
An expert driver with a luxury car will pick you up at the lobby of your hotel or at the exit of your cruise ship. The tour begins with a drive along the Sorrentine Peninsula as you travel to the colourful town of Positano. A charming community with its pastel houses cascading along the rocks of the mountain. You will enjoy the beautiful view of the Volcano Vesuvius facing the bay of Naples.
Crossing the Mountain you will drive through very narrow and winding roads where you can take photos of breathtaking sceneries before arriving in Sorrento. Its cliff-top position overlooks the sea, bustling port, picturesque bays and panoramic views of the Amalfi Coast and surrounding hills. It's quite the little jewel. The tour continues with a stroll through the town where you will have the chance to admire the Cathedral and its elegant majolica clock and see one of the most scenic places "Villa Comunale" with its glimpse on Punta Campanella and Capri Island.
You will next enjoy free time and lunch in one of the typical restaurant of Sorrento and taste delicacies like " Mozzarella", "Spaghetti with tomato" and drink one of the best liqueur of the coast : "Limoncello" made by Sorrento Lemons.
Last, but not least, you will visit Pompeii to see how in 79 AD the entire town of Pompeii and its inhabitants were buried under ash of Mt Vesuvius' eruption. On this guided tour, you will discover the everyday life of the Imperial Age and explore fascinating Pompeii attractions such as the Forum, formerly the civic center of Pompeii that supported buildings for business, religion, and the local government.
See the Lupanar – the official brothel of ancient Pompeii – and the Thermal Baths a place for people to relax and socialize.
You will never forget this amazing experience!