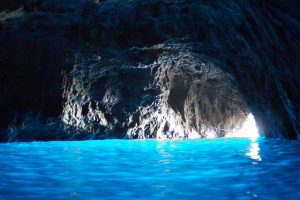 If your cruise ship stops in Naples or Sorrento and you would like to make the most of your day, well this is the tour for you!!
This unforgettable shore experience will begin the second you step off the cruise ship where you will be welcomed by a licensed guide
and then travel to Capri by jetfoil.
From Capri harbour, Marina Grande, you will be driven by a private convertible car for a beautiful ride along the famous Mamma Mia Road where you will enjoy a marvellous and breathtaking view of the Island. The first destination is the greatest of wonders: "The Blue Grotto, well known all over the world for its blue sea, a visual water effect due to the sunlight.
Next stop will be Sorrento, after disembarking the jetfoil from Capri , you'll have the chance to enjoy the local cuisine. Once you are ready,
you'll be picked up by a private luxury car and driven to Pompeii, where the second part of the tour will begin.
Your guide will lead you on a fascinating private tour through this UNESCO World Heritage Site. In 79 AD, the City of Pompeii was a thriving
empire that had about 30,000 inhabitants when it was completely covered in 30 feet of volcanic ash by the deadly eruption of Mount Vesuvius.
You will become immersed in its history as you walk the streets. Your guide will tell you stories sbout the history of the city and it will seem like you jumped back in time into the old ruins of the baths, villas, theaters and wrestling grounds.

At the end of the tour, you will be driven back to the port of Naples or Sorrento where  this amazing tour will end.